NEWS
Jaquet Droz x Rusudan Petviashvili Special Project
05 Jul 2022
Chronograph team is delighted to have a possibility to initiate the merge of Swiss and Georgian cultures between three centuries historic watchmaking brand Jaquet Droz and Georgian famous and one of a kind artist Rusudan Petviashvili.
The idea was born in 2019. Rusudan Petviashvili within the exclusive project created a special painting "Woman with the bird" for Jaquet Droz. The Painting was transformed by Swiss artisans on Jaquet Droz watch dial using "Grand Feu" technique. It was the only exclusive timepiece created in 2019 under this collaboration.
In 2022 with our renewed initiation and due to the fact that this will be Chronograph's last exclusive project with Jaquet Droz, together with the brand and Rusudan Petviashvili decided to create three exclusive watches with the following titles: Strenght, Eternity and In the light of the Moon.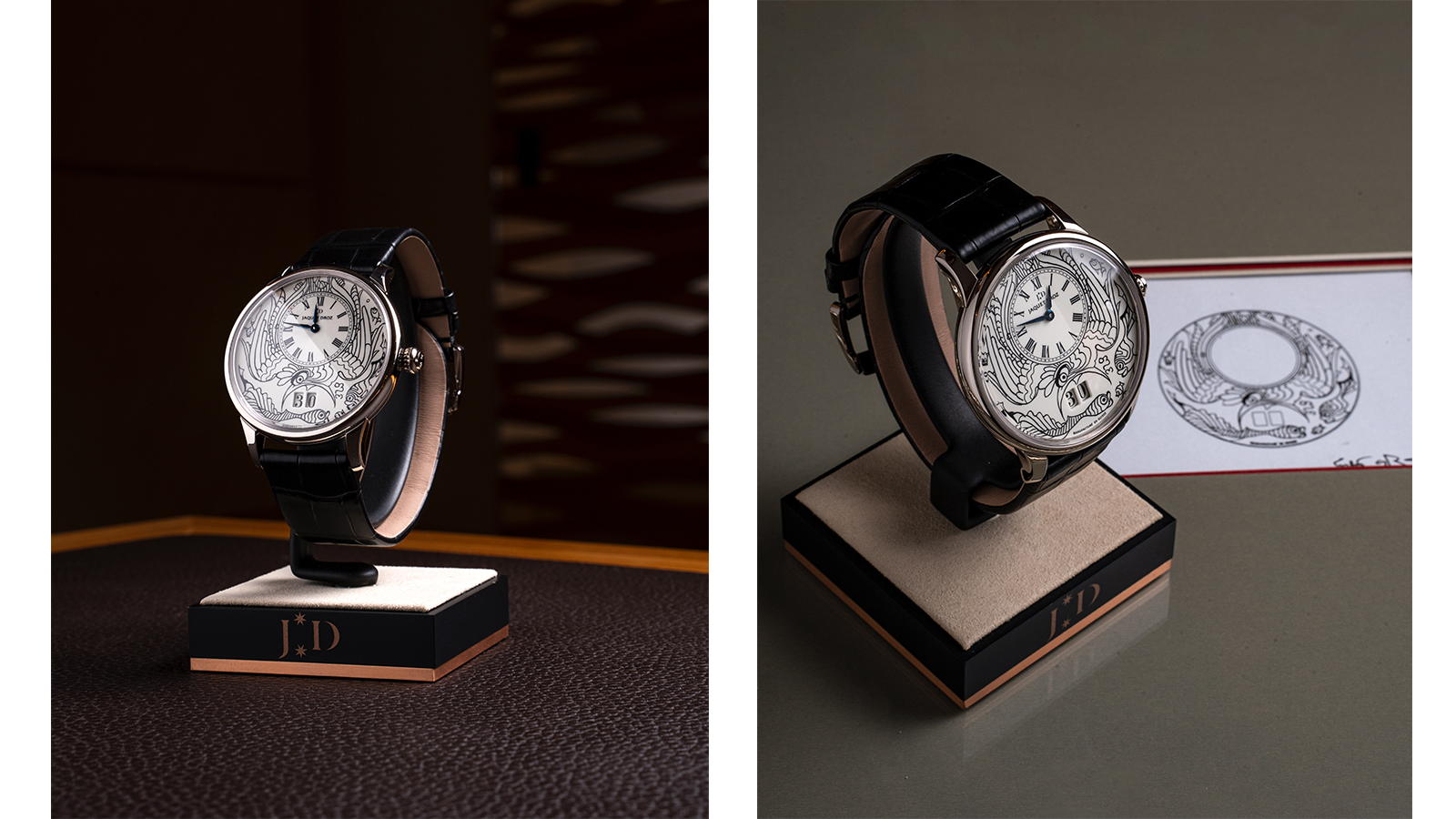 Strength
The strength, the dynamics and the thirst for wisdom that you aspire to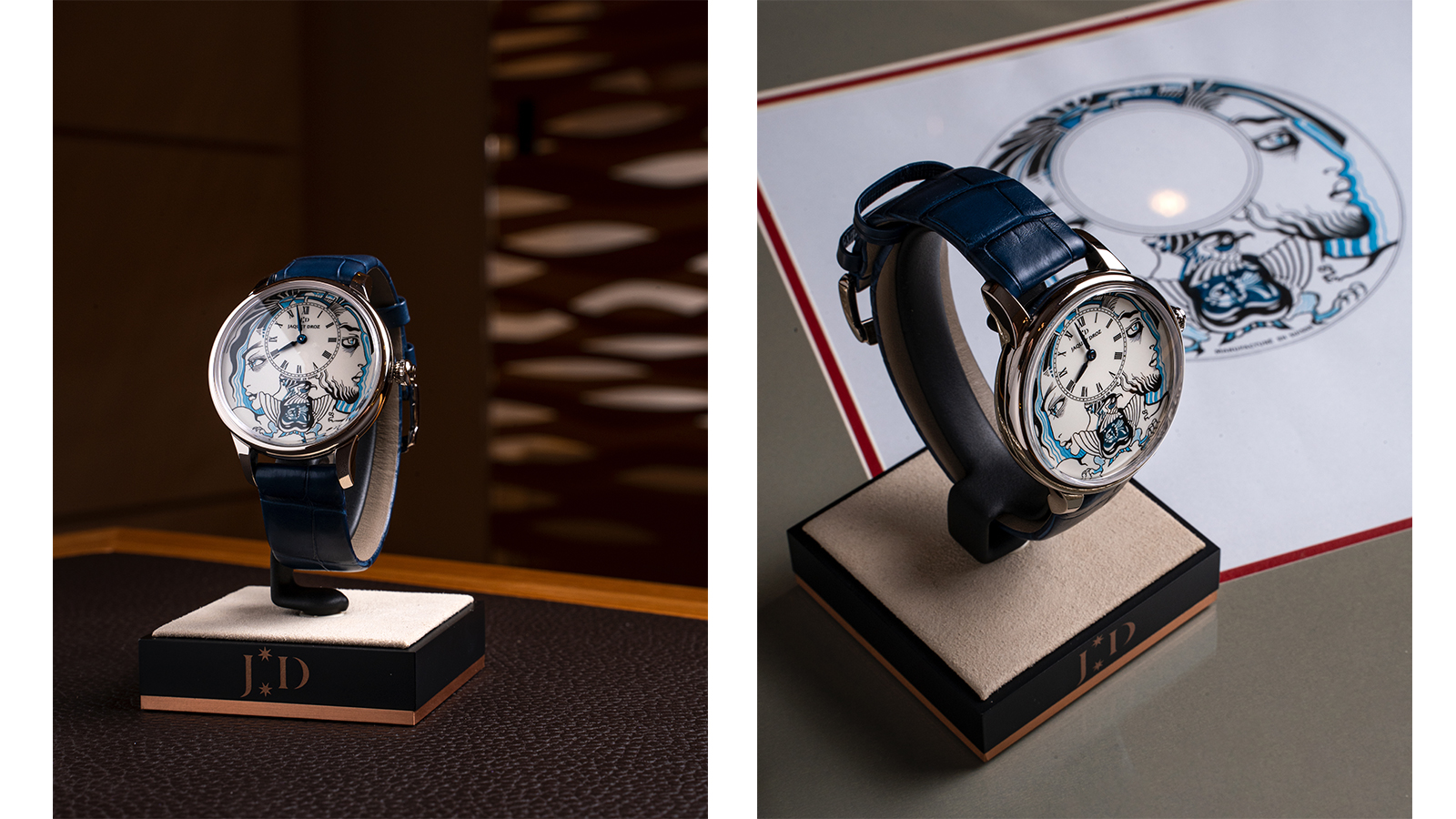 Eternity
Unity feels up the heart with joy and peace, you are powerful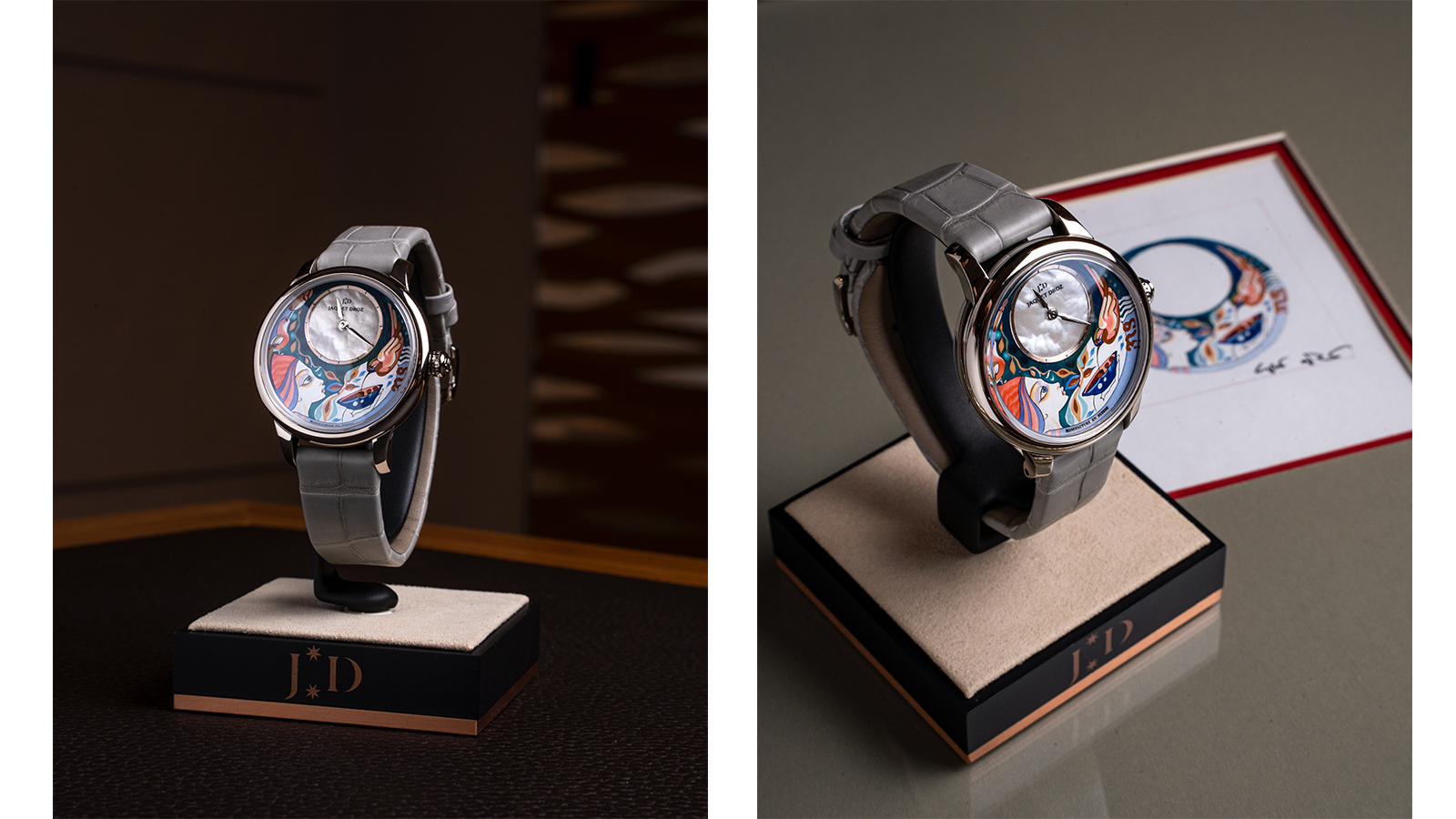 In the light of the moon
In the light of the moon you dedicate happiness, dreams and harmony to the spaces
On chronograph.ge we use cookies. By using this site, you are accepting our
Cookie Policy